Can you teach an old dog a new trick? Of course! Learn how at  CarolTheDogTrainer.ca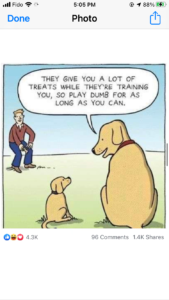 group classes are available in the Glebe, West Wellington and outdoors in Westboro. Check out the schedule and register here. Choose Basic Skills, specialty workshops, target problematic behaviour, and check out our new self-study online classes too!
Private training sessions are available online,  or in person.  Meet you in your own home or outdoors in the greater Ottawa area.
To address leash walking issues such as "leash reactivity, aggression or frustration", join our  "Confidence and Composure" program today or check out our Pooches in Public class to learn all about socialization and dealing with city canines. Calm and relaxed walks are our goal!